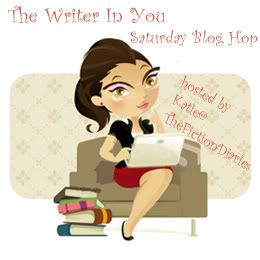 Since I just love blog hops oh so much, I decided to host one myself!
There will be no set end date to this blog hop, so whenever you find us feel free to sign up!
This is a blog hop for all you aspiring writers out there. It is a chance to meet other writers and share tips, writing, and experiences, all while gaining new followers for your loverly blog!
I host writing marathons on Saturdays on a Facebook group called Word Wars (today will be our first marathon as well as the first blog hop! Feel free to join us
here
anytime!). That is partially why I decided to begin The Writer in You Blog Hop; Saturdays are a great day to sit back and write. So what better way to start a Saturday writing session than with a question that makes you think about your writing? That exactly what this blog hop will be.
The Blog Hop!
Start by adding your name to the list of blogs at the bottom of this page. Then comment on this page letting me know you've joined us!
Then write a post of your own answering the question of that week and link it back to this page; we want as many people as possible to join!
Then: start hopping! Visit as many or as few blogs as you like and be sure to leave a comment on their posts letting them know you stopped by.
There are only 5 rules to this blog hop:
1. Follow me, your blog hop host! Then come back every Saturday for the week's question.
2. Be consistent: Don't forget to post your answer on Saturdays! It gives fellow WIY visitors something to comment on!
3. Grab the blog hop button below and post it on your blog; spread the word!
4. Post a link to your blog hop post on the linky-list below every week!
5. Visit other hoppers blogs! The whole point is to meet other writers and for everyone to gain a few followers:)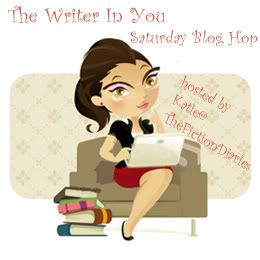 When did you know you wanted to be a writer? Did you share it with people or keep it to yourself?
I've wanted to be a writer for as long as I can remember. From third grade and on I would start random stories (never finishing any of course), write poems, the works. I acquired a love of reading at a very young age thanks to my Dad who, instead of reading me Cinderella, read me The Hobbit. The more I read the more I wanted to write my own stories. Of course when I was in high school I got stuck in the "you have to pick a
real
job" crap that they do, which I hate so much. I wrote very little throughout high school because it had been pushed into my head that writing isn't a real job. I missed out on a lot of valuable writing time because of that, but I don't think I ever really stopped dreaming of being a writer.
As for telling people - I think my mom knew I should be a writer before I did; she's been saying it for as long as I can remember. I never really felt the need to hide it since my family is so supportive, but I know not everyone is so lucky. And of course there are always going to be those people who you say "I want to be a writer" and they look at you like "good luck with that".
I don't know if I'm destined to be an author, but I know I was born to be a writer.
Join the fun! Sign up below!
If you're link doesn't appear right away, don't worry. It just takes the list a few minutes to update.
**Notice** Starting this week the link list will close every Friday. In order to participate now you must post the link to your post every week. Sorry for the inconvenience but there are too many people using this just to get traffic and not actually participating.