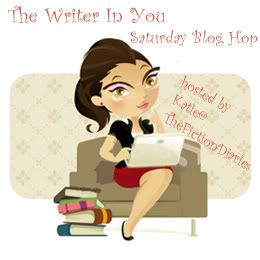 This is a blog hop for all you aspiring writers out there. It is a chance to meet other writers and share tips, writing, and experiences, all while gaining new followers for your loverly blog!
I host writing marathons on Saturdays on a Facebook group called Word Wars (today will be our first marathon as well as the first blog hop! Feel free to join us
here
anytime!). That is partially why I decided to begin The Writer in You Blog Hop; Saturdays are a great day to sit back and write. So what better way to start a Saturday writing session than with a question that makes you think about your writing? That exactly what this blog hop will be.
The Blog Hop!
Start by adding your name to the list of blogs at the bottom of this page. Then comment on this page letting me know you've joined us!
Then write a post of your own answering the question of that week and link it back to this page; we want as many people as possible to join!
Then: start hopping! Visit as many or as few blogs as you like and be sure to leave a comment on their posts letting them know you stopped by.
There are only 3 rules to this blog hop:
1. Follow me, your blog hop host! Then come back every Friday to find out what Saturday's question will be.
2. Be consistent: Don't forget to post your answer on Saturdays! It gives fellow WIY visitors something to comment on!
3. Grab the blog hop button below and post it on your blog; spread the word!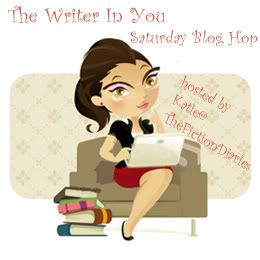 Q: What is your favorite thing about your current WIP?
Definitely how in-depth the story is. There are numerous twists that I am incredibly proud of, I think I have finally 3-dementionalized (my favorite not a word, word of the day) my villain and his motives, and Anadilyn's backstory is something I think is honestly completely unique. She has no idea what she's in for ;)
How about you?
Join the fun! Sign up below!
If you're link doesn't appear right away, don't worry. It just takes the list a few minutes to update.
**Note** Be sure to link to your blogs homepage rather than a specific post. The link list doesn't reset every week:)